Hypnotherapy for Children and Adolescents
Children and young adults respond well to hypnotherapy. They are both imaginative and open minded, they seek guidance and embrace change.
Parents are often confused and bewildered by the options of therapy available, and they have difficulty in discerning between serious mental health problems and more common behavioural issues. They are also frustrated by the lack of NHS help available, and if it is available, the extended waiting times for treatment makes this option often impractical.
Hypnotherapy is recognised as a treatment option by the National Health Service (NHS) and the Professional Standards Authority (the UK Parliamentary regulator for Healthcare), and year on year, more parents are turning to hypnotherapy to help their children overcome behavioural problems, increase confidence and tackle anxiety.
Parents are prepared to drive hundreds of miles to find a qualified paediatric hypnotherapist because they can't find one locally.
The International Society of Paediatric Hypnotherapists was set up to keep a global register of appropriately trained hypnotherapists from around the world. So that you can find qualified hypnotherapists close to you, so that you can get the help for your little ones easily and with confidence.
Every hypnotherapist on our register has undergone our extensive training in paediatric hypnotherapy and has passed our examination.
Paediatric hypnotherapy most often involves helping a child to effortlessly change habits, eradicate discomfort and physical symptoms. The child learns to use relaxation techniques and mental images similar to a daydream or fantasy to enter an "altered mental state".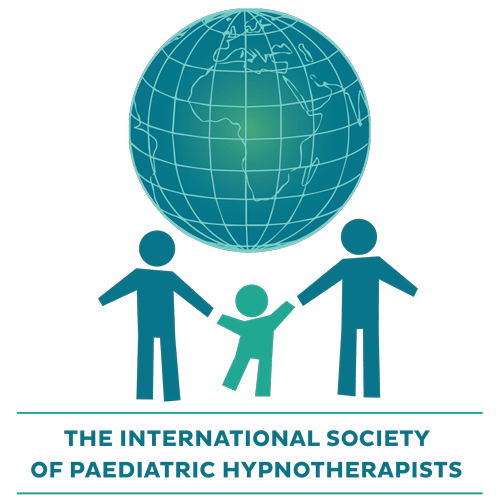 The child may also need specific information about their problem, as a means of helping them learn to exercise control over their body. For example, a child with nocturnal enuresis (bedwetting) may be taught the basic anatomy and function of the bladder.
What are the typical problems that are treated by paediatric hypnotherapists?
Hypnotherapy has been used to treat hundreds of behavioural disorders.
---
Common behavioural problems:-
Habits including thumb-sucking
Trichotillomania (hair-pulling)
Nocturnal enuresis (bed-wetting) and Encopresis (soiling)
Sleep terrors
Nightmares, and other sleep disturbances
Swallowing problems
Eating issues, food aversions, and choking
Anxiety and stress
Confidence building
Dyslexia related issues
Illness
Self harm
Compliance with medication
Stuttering/stammering
Weight issues
Exam nerves
Nail biting
Bullying
Anger
Eczema
Fears and phobias
Problems associated with learning difficulties
---
Parents and Guardians
TISPH registered Paediatric Hypnotherapists are specialist trained, insured and meet all requirements for paediatric practice
Hypnotherapists
Take our certification and join our growing community of like-minded professional paediatric hypnotherapists